"We do not share your personal information with anyone without your permission…."
"We respect your privacy."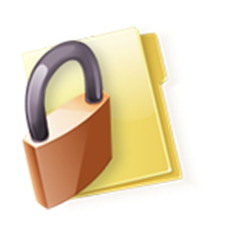 We do not share your personal information with anyone without your permission. We respect your privacy. All personal information you provide to us WILL remain absolutely confidential and be used solely to communicate better with you. Ways that we use information you provide us:
We use trusted third-party service providers to perform certain services on our behalf, including: shipping, payment processing, data storage/management, webhosting, web analytics, fulfillment, assembly, mailing, emailing, etc. These service providers only receive personal information if such information is needed to perform their function(s), and they are not authorized to use any personal information for any other purpose(s) other than the purpose(s) set forth by us. We use trusted third-party analytics and advertising companies to collect information about your visit. These companies may use information (but NOT your name, address, email address, telephone number or payment info!) about your visits to this and other Web sites in order to provide advertisements of interest to you.
We may, and you authorize us to use and disclose any information, including personal information: (1) we deem necessary, in our sole discretion, to comply with any applicable law, regulation, legal process, or governmental request; (2) in order to investigate, prevent or take action regarding illegal activities, suspected fraud, situations involving potential threats to the physical safety of any personal or as otherwise required by law; (3) to other companies and organizations for credit fraud protection and risk reduction; and (4) to enforce any agreement we have with you.
In some instances, we collect data through cookies, web logs, web beacons (also known as pixel gifs or action tags) and other monitoring technologies to enhance your browsing and shopping experience on our website. "Cookies" are small pieces of information that are stored by your browser on your computer's hard drive to collect information about your activities on our website. Web beacons are small strings of code placed on a web page or within an email for the purpose of transferring information.
We use cookies and web beacons to deliver our web content, improve and measure the usability, track visits from our affiliates and partners, performance and effectiveness of our Website, improve and measure the effectiveness of our marketing programs, learn how customers use our website, estimate our audience size, deliver co-branded services, and to customize your shopping experience. Examples of the type of information that we collect through these collection devices, includes: total visitors to the website, pages viewed, unique visitors, time spent on our Website and on certain web pages, etc. You are always free to decline cookies if your browser permits; although, by declining the use of cookies you may not be able to use certain features on the Website.
We are committed to the protection of the personally identifiable information that you share with us. While we strive to safeguard your personal information once we receive it, no transmission of data over the Internet or any other public network can be guaranteed to be 100% secure and, accordingly, we cannot guarantee or warrant the security of any information you disclose or transmit to us.